I've had the good fortune to hear from some of my readers and noticed a few disturbing trends. It appears that there may be one more post I need to write. Those of you who use Value Stream Maps as a matter of course, can ignore what follows, but those who hesitate to create one; or, who find yourselves all wound around the axel as you try to create or use it, you may want to read on.
I wrote this series because I find two recurring themes with VSMs: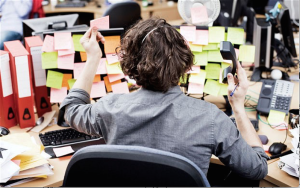 Don't make the process too difficult
1. Practitioners make the process too difficult;
2. The wrong people try to use them.
I hope that this series helps readers to change that.
One other trend I've noticed is that practitioners try to get too granular in the collection of data for their initial "Current State." The result is that they make the process too complicated and get defeated before completing. As an example: I've had a reader tell me that they try to average 30+ cycle times before they feel they have a good sample size for a process step.
Heck, until you've instituted Standard Work, that's way too much work for something that is, at best, a moving target. Start with course measures. Take two, maybe three samples to start, and get more detailed with each successive Kaizen.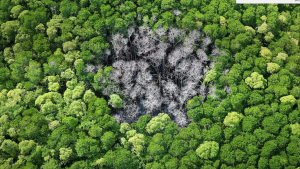 At first, focus on the whole forest, not individual trees
Besides, initially, you're looking at the big picture: the health of the entire forest, not individual trees. You want to know: How are we communicating inside & outside the organization? How are we ordering material and how are we shipping finished goods? How much inventory (WIP, Raw Materials & Finished Goods) do we have tied up? What's our ratio of VA to NVA? How many people are we employing to perform the work? Are we pulling or pushing? What's the state of maintenance, changeovers, quality, etc.?
Remember: the "Current State" VSM is just a baseline. It will be the standard against which you'll judge future improvements. Also recall the words of Taiichi Ohno, the putative Father of Lean:

That first VSM, the initial "Current State," is just a quick "State of the Business" analysis. Like a Hoshin Kanri, it's used to guide your transformation from there.
I hope this series has achieved two goals:
You'll give the creation of a "Current State" VSM a shot. Take your time. Get it close, not precise.
You'll ask yourself, what are we learning about our business and how will that help us transform into a better version of ourselves?
Feel free to contact me with your questions, comments or observations: robert@gettingtolean.com
Meanwhile, Get Lean, Stay Lean!